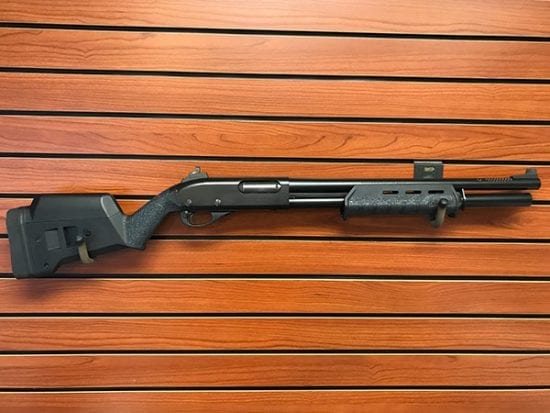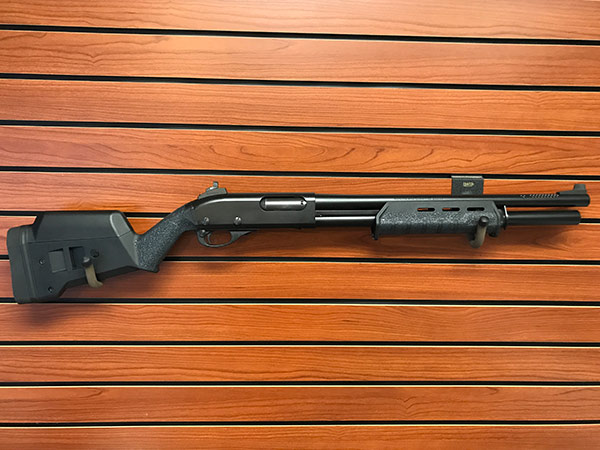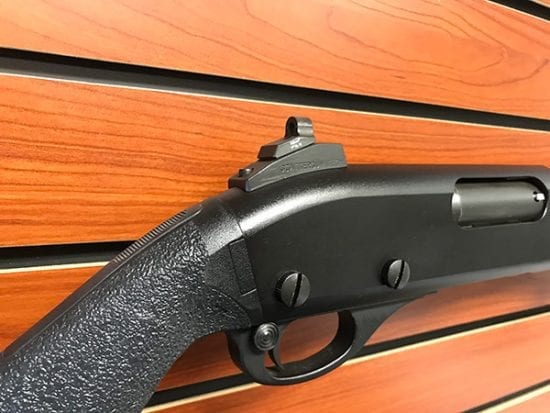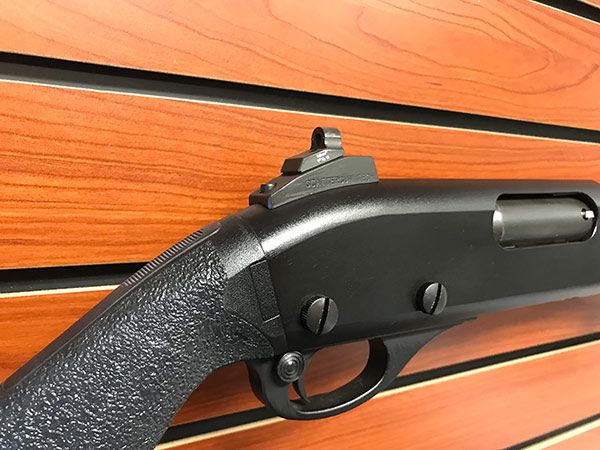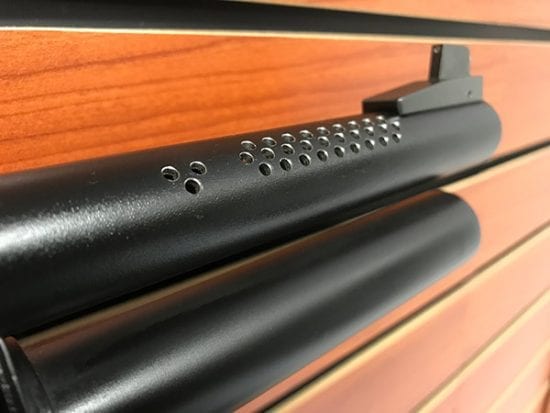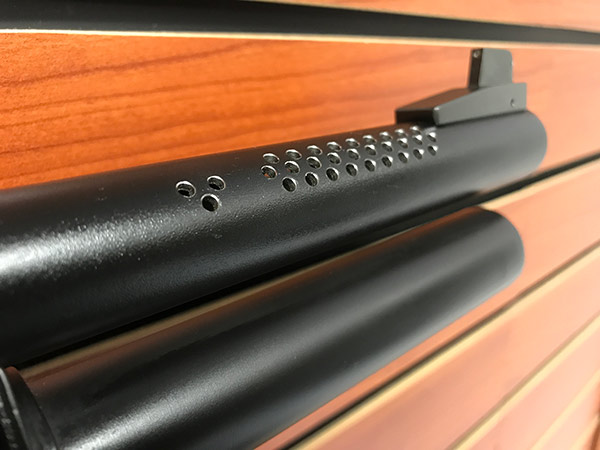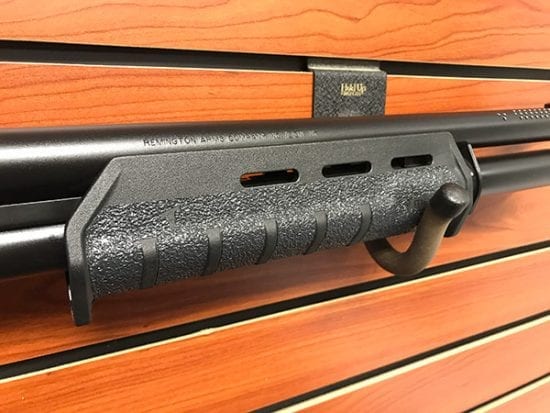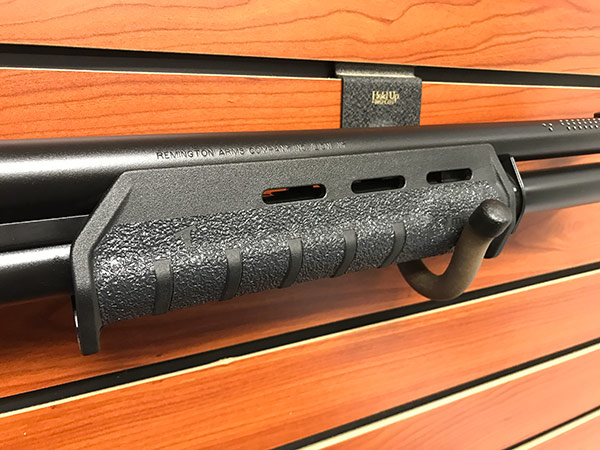 Remington 870 Police Custom Tuned
MODEL: Remington 870 Police Custom Tuned
CALIBER: 12Ga / 3″ Chamber
STOCK/FRAME: Fixed Thumb-hole Stock
CAPACITY: 6
BARREL: 18.5″ Ported
ACTION: Pump
LENGTH: 38.5″
WEIGHT: 7.5lbs.
SIGHTS: Tritium Ghost Ring
FINISH: Black Armor-Tuff
EXTRAS: Wilson Combat Tuned Action, Tritium Front and Rear Trac-lock Ghost Ring Sights,  Jumbo Head Safety, Armor-tuff black finish on complete shotgun. VangComp Barrel modification with ports. Magpul stock and forend (includes original wood furniture). Original Box and Accessories includes.. Preowned only test fired to verify sight were on target.