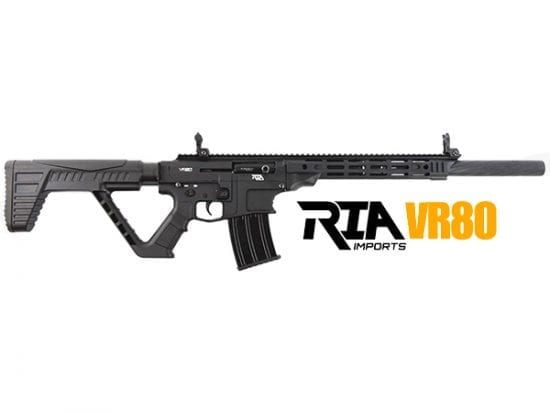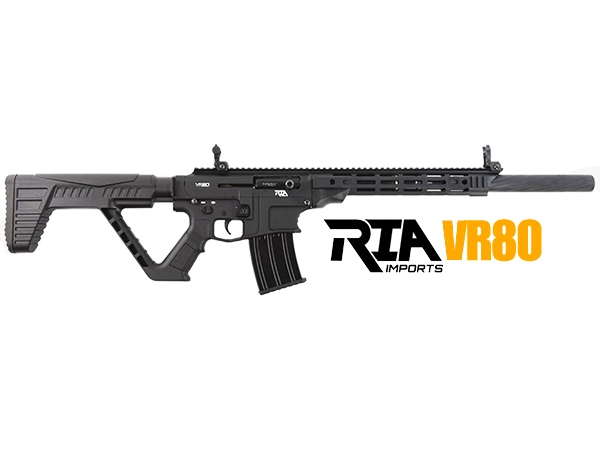 Rock Island VR80 MRB 12GA
BRAND: Rock Island VR80 MRB 12ga
MODEL: VR80
CALIBER: 12Ga
STOCK/FRAME: Fixed Thumbhole Stock
CAPACITY: (1) 5 Round Magazine Feed
BARREL: 20″ Contoured BBL
ACTION: Semi-Auto
LENGTH: 35″
WEIGHT: 8.26lbs.
SIGHTS: Adjustable Front and Rear
FINISH: Black Anodized
NOTE: 3″ Chamber, Includes 3 Chokes,  This model includes the ability to modify from a removable magazine to a fixed magazine within minutes for use in states that do not allow removable magazines.
This option is very useful for our customers who travel to their properties in upstate NY.