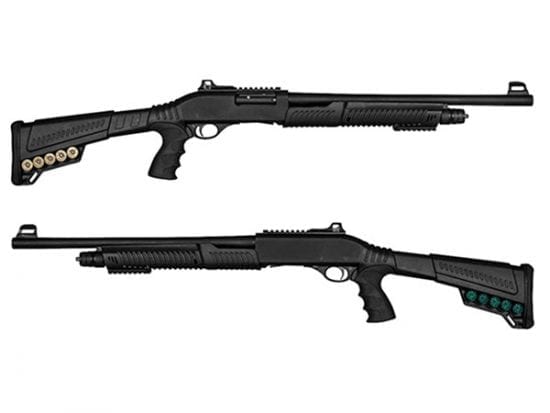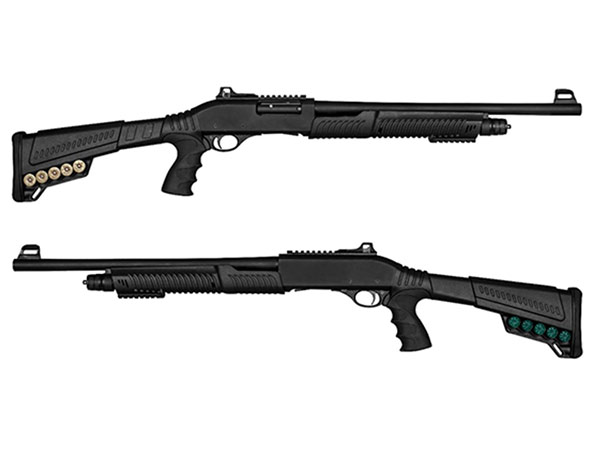 MODEL: SDS P3 12 Ga Pump
CALIBER: 12Ga 3″
STOCK/FOREND: Synthetic
CAPACITY: 5 + 1
BARREL: 18.5″ chrome lined Barrel
ACTION: Semi-Auto
LENGTH: 39.5″
WEIGHT: 6.7 Lbs.
SIGHTS: Combat adjustable sights
FINISH: Black
MISC: Stock holds 5 extra shells, Optics rail, Front forearm picatinny rail
The SDS Imports P3 Phantom Tactical Pump Action Shotgun has all of the features you need in a tactical shotgun. It has a 3″ chamber and a 18.5″ chrome lined barrel. The forearm picatinny rail and the optic rail gives you tons of space for your favorite optic and accessory. Comes standard with Combat adjustable sights for Quick Target Acquisition. The pistol grip and stock will make shooting this hard hitting shotgun easy and holds 5 extra shells. It has a 5+1 capacity and includes a choke kit. The stock does not collapse.