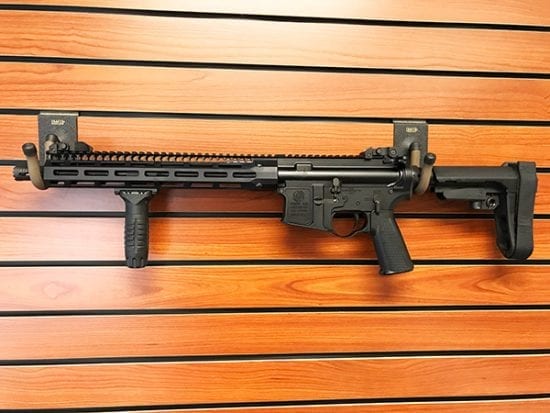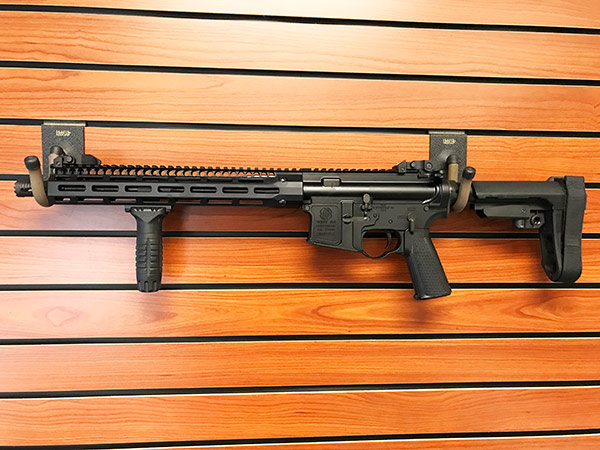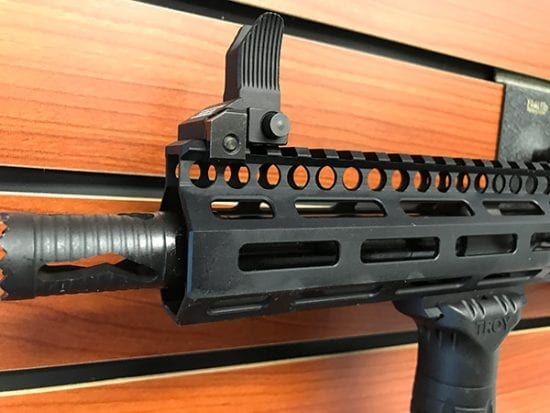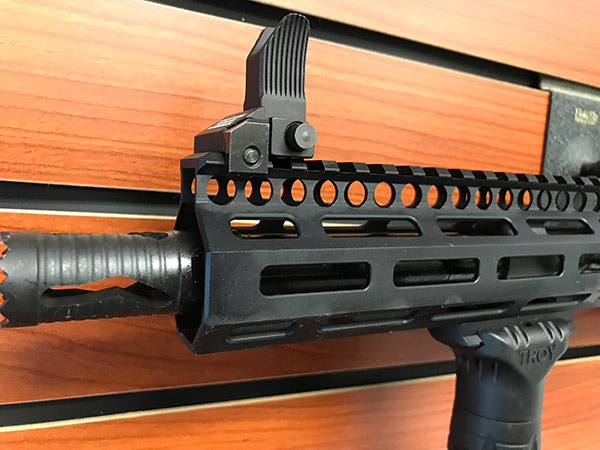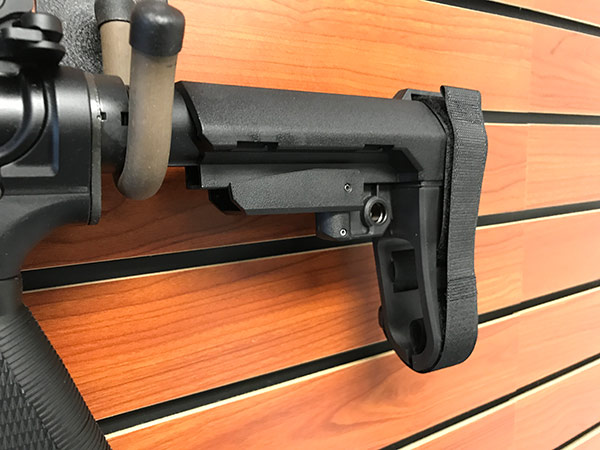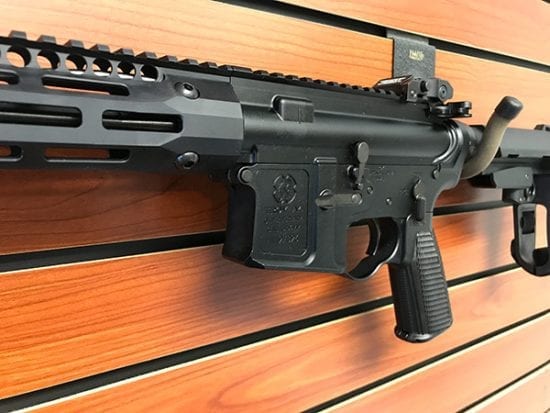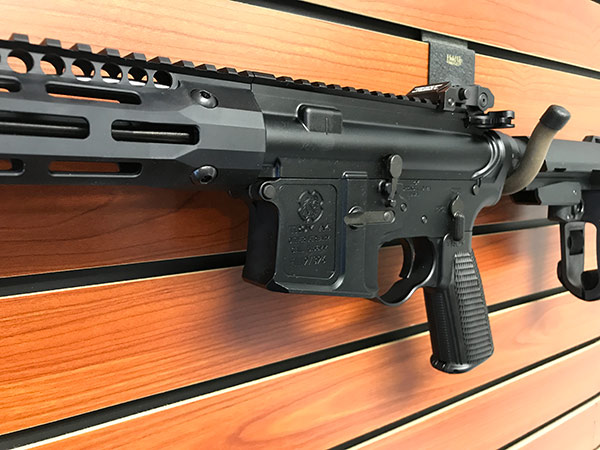 MODEL: Troy A4 "Other" 5.56
LENGTH: 26.5″
RECEIVER: 7075 Forged Aluminum Upper and Lower
BARREL: 12.5″ Chrome Molly – 1/7 Twist Rate
MUZZLE DEVICE: Troy Medieval
SIGHTS: TROY M4 Flip Up Low-Pro Front and Rear
FRONT GRIP: TROY Poly CQB FVG – Required
STABILIZING BRACE: SB Tactical
GRIP: TROY Control Grip
MAGAZINE: 10rd
The Troy A4 "other firearm" Non-NFA Firearm does not fall under the definition of an "Assault Weapon" in NJ.
Every aspect of the TROY A4 "other firearm" was built from years of experience working with military and law enforcement agencies around the world. The result of our efforts: a powerful, compact, and lightweight firearm that fills the niche between Rifles, SBR and Pistol AR platforms. The TROY A4 "other firearm" is not an NFA weapon and is approved for sale in New Jersey.